Best Deals on 2023 Florida Car Hire
Below are three reliable Car Hire Companies whom we have personally used and monitor to ensure they give you the Best deals on Car Hire.
Just Click on the Logos to visit their web sites to receive an instant quote for your Florida Car Hire.
No obligation.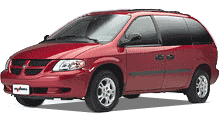 You will not be disappointed which ever Car Hire Company you choose.
Try all three to see
which one has the Best offers on!

Not sure which Car to Hire? Click on the Car
to see what's available

.
Click on the Car above to visit our Car page to see details, economy, passenger and luggage capacity and type of vehicle available from the main Car Hire Companies in Florida.

If you prefer for us to locate the best deals for your Car Hire,
please complete the below form
and we will research all the available Car Hire Companies. Once we have identified the Company we will contact you so that you can check and book the best rates.
No hassle and ' no surfing ', we will do all the work for you.